Latest articles:
The Cholmondeley Bugattis
Ard op de Weegh: The fate of the sleeping beauties
My encounter with Ralph Lauren
The eight masterpieces of Corsica
Compassion or crime?
From Aerolithe to EXK 6
First ride in a vintage Bugatti
Your news here? Mail me!
[28 Apr 10]

::

1 million photo views for the Bugattibuilder.com photo server

In its 4 years of existance, the Bugattibuilder.com photoserver has gathered more than 24.000 photos, which generated more than 1 million photo views. About any known chassis number has at least one photo, but usually more.

Also present on the photo server are drawings, photos of the Bugatti family and other Bugatti related people, and scale models.

Most of the photos have a chassis number attached, but there still are photos of which the chassis number is not known (every album has an "unknown chassis number" section). If you happen to know the chassis number of a displayed car, please make a comment on that particular photo.

Bugattibuilder.com photo server
[28 Apr 10]

::

2 Bugatti Veyrons seized from drugs boss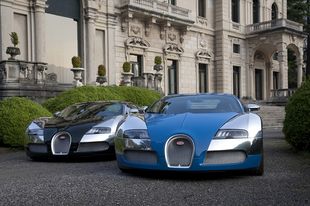 The French authorities have seized a very respectable stable of cars, including 2 Bugatti Veyrons. The total value of the cars seized is estimated at GBP 4.1 million.

The amazing group of supercars and luxury cars was scattered across the UK and Switzerland. They were taken from alleged drug dealer Alexander Surin, who is about to go on trial in France.

Source: Yahoo
[27 Apr 10]

::

Bugatti Veyron confiscated due to speeding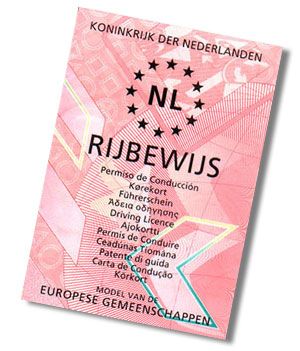 The Dutch police confiscated a Bugatti Veyron after the 20 year old driver was speeding. He was doing 160 km/h where 80 km/h was allowed. The driver also lost his drivers licence.

It is said that it concerns the son of Mr. Michel Perridon, owner of the computer company "Trust".

Althougn not confirmed, it is also very probable that this guy also is responsible for this video:

Bugatti Veyron doing 320 km/h on Dutch road.
[20 Apr 10]

::

Four unique Bugatti Prototype Show cars on display at the Mullin Automotive Museum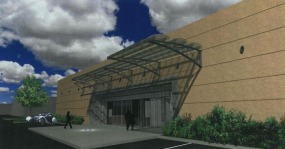 OXNARD, Calif. (April 15, 2010) – Bugatti Automobiles is honored to announce the four prototype show cars that continued the brand on its path to create the most iconic super car in the world will be on display at the new Mullin Automotive Museum. Bugatti felt the Mullin Automotive Museum was the ideal place to display these rare cars because it is a benchmark museum that celebrates French culture and more importantly, the rich history of French automobiles. In the heart of Southern California, the museum is at the center of the most important market for Bugatti.

There are many prestigious marques featured in the Mullin Automotive Museum. However, Bugatti is the only brand still producing cars today, so it was a logical choice for Bugatti to loan the four historic prototypes for display in his museum. Bugatti also shares some of its rare vehicles with the Schlumpf Museum in France, just miles from the Bugatti headquarters in Molsheim so it is beneficial to have a counterpart ambassador for the Bugatti brand in the U.S.
[17 Apr 10]

::

Bugatti Veyron in LEGO. With 7 speed seq. gearbox !!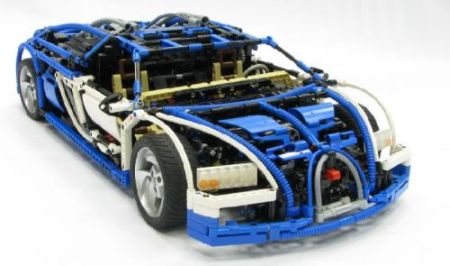 I guess all of us played with toys like LEGO, or Fischer Technik or Mecano. This guy really knows his way around with LEGO, building a Bugatti Veyron with several working features, including an operating 7 speed seqential gearbox. Actually a 7+R speed, as reverse is included as well.

Enjoy by clicking this link:

Bugatti Veyron in LEGO with 7+R seqential gearbox
[05 Apr 10]

::

Bugattibuilder is back (somewhat...)
After the servercrash, I have been working hard to get all the info back online. As you can see, the basic framework is ready again. However, many parts of the site are still not working, for various reasons. I am trying to solve these problems asap.

List of items that still need restoring:
-mail function complete website(s)
-events
-wiki

The WIKIs give me a hard time.



If you can be of any assistance, please let me know. (herman at bugattibuilder dot com). Please use your mailprogram to contact me, as all mail functions of the server are still unavailable.

EDIT: Bugatti Register is functioning again!